Let's cut to the chase. Some links on this site pay us referral fees for sending business and sales. We value your time and money and won't waste it. For our complete advertising policy, click
here.
The content on this page is not provided by any companies mentioned, and has not been reviewed, approved or otherwise endorsed by these entities. Opinions expressed here are the author's alone.
Want to earn a ton of Amex Membership Rewards points? Well, the American Express Gold Card (Learn More) might be the best way to do so. We say that knowing The Platinum Card from American Express (Learn More) is the one that people like to throw down at dinner to show off a little. However, if you care more about substance than style, you might want to reach for the Amex Gold Card instead.
Let's take a look at what this card has to offer from the welcome bonus to bonus categories to other perks that can help offset the cost of the $250 annual fee. We're willing to wager that you'll find it's the key to unlocking some amazing award travel thanks to Amex's airline transfer partners.
Welcome Bonus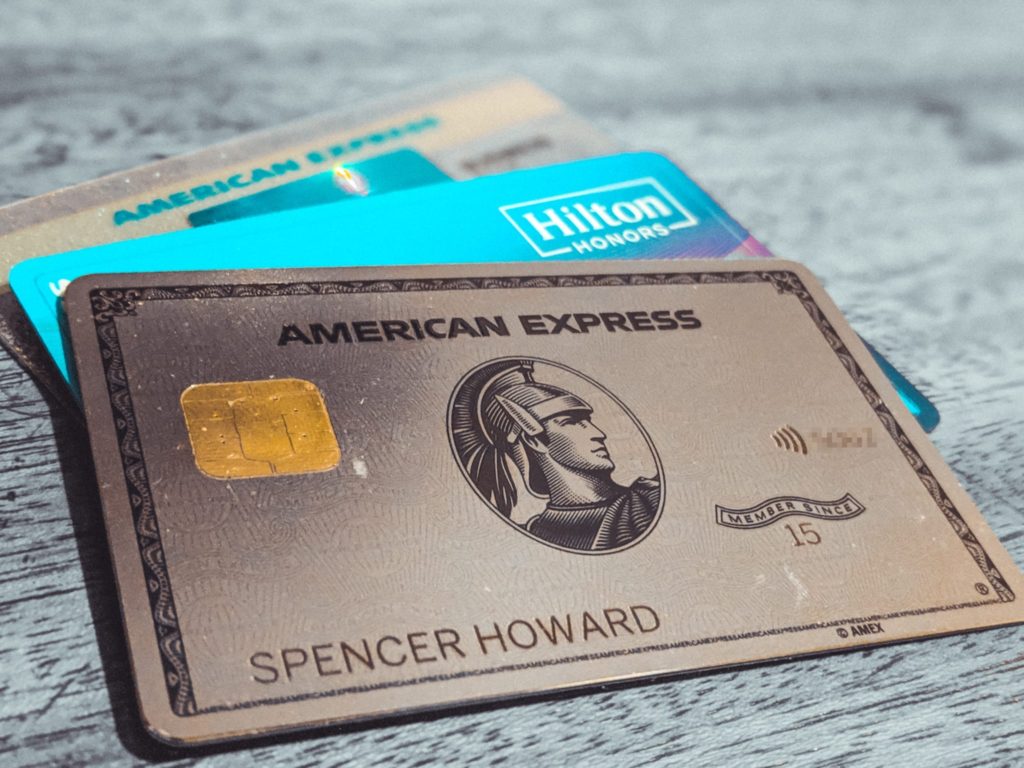 We'll start with the welcome bonus.
If you're going to test out a card to see if it's a good fit for the long-term, there's nothing like a little incentive to give it a try. With the Amex Gold Card, you can expect the welcome bonus to be between 35,000 and 50,000 Membership Rewards points. The minimum spend requirement to earn the welcome bonus often sits around $2,000 and must be met within 3 months of opening the card.
As American Express will only let you get the welcome bonus of a particular card once per lifetime, you'll want to try to get the card when the bonus is on the higher end if possible.  Also, keep in mind that getting this card will impact your 5/24 status with Chase — make sure you read up on the Chase 5/24 rule. Additionally, Amex has its own set of application and bonus rules you should know.
Fun fact, using incognito mode on your browser can sometimes help you get a better offer.
Great Bonus Categories
While the Amex Platinum is pretty much the champion of perks, the Amex Gold's bonus categories are the reason why we say it's better for earning Membership Rewards points for many people. Here's a quick breakdown of the bonus categories:
4X on dining (worldwide)
4X at US supermarkets up to $25,000 per year
3X on flights purchased directly from an airline or via Amex Travel
Off the bat, 4X at US supermarkets really jumps out to us. It's so easy to earn Membership Rewards points on those weekly trips to stock up. Of course, 4X dining is amazing for the busy professional who regularly grabs lunch on the go or goes to dinner after work.
Fortunately, American Express expanded the dining bonus category from only US restaurants to all restaurants including those abroad. As the Amex Gold (Learn More) doesn't have a foreign transaction fee, this is a huge upgrade as many meals while traveling are at restaurants. And, let's be honest, if you're going to splurge on an amazing Michelin star restaurant, you might as well earn 4X Amex points.
Access To Membership Rewards Points
Earning points just to earn points is silly. The reason the Amex Gold Card is so valuable is that it has some fantastic airline transfer partners — 19 of them to be exact. By transferring Membership Rewards to airline partners, you'll have access to some amazing ways to book award flights. These partners include:
Check out some of the amazing ways you can use Amex Membership Rewards points.
Amex also partners with 3 hotel chains: Choice Privileges, Hilton Honors and Marriott Bonvoy. While we appreciate having more options, you really are better off thinking of Amex Membership Rewards points as a way to transfer points to airline partners for flights. You'll just get a much better value out of them that way. However, we will note that Choice Privileges can be a solid choice for a hotel stay in northern Europe.
Monthly Dining Credit
When American Express relaunched the Premier Rewards Gold as the Amex Gold (Learn More), it added a monthly dining credit. Every month, you can get up to a $10 statement credit when you use Grubhub or Seamless.
Additionally, you can trigger the credit by using the card at The Cheesecake Factory, Ruth's Chris Steak House, Boxed and Shake Shack — not including those in airports, ballparks, racetracks or stadiums. For what it's worth, I know people who get a monthly piece of cheesecake from The Cheesecake Factory to use the dining credit.
To take advantage of this perk, make sure you enroll your card before making the purchase or you won't receive the statement credit. It would be quite a let down to realize you forgot to do this first.
$100 Airline Fee Credit
The $100 airline fee credit is a bit of a mixed bag. It can be quite useful but there are a few hurdles that some find annoying. Until recently, people were able to get around some of these hurdles by purchasing an airline gift card to trigger the credit. Unfortunately, this has not been working lately.
Before you start thinking about how you can use this credit, you'll need to select an airline. Unlike the broad travel credit that you can with the Chase Sapphire Reserve, the Amex airline fee credit only applies to one preselected airline — make sure you select it before making a qualifying purchase. Here's a list of the airlines on which you can choose to use the credit:
Alaska Airlines
American Airlines
Delta
Frontier
Hawaiian
JetBlue
Spirit
Southwest
United
Remember, you can only select one airline.
Now, you're probably wondering how you can use this credit. Here's a list of fees that are eligible to be covered by credit:
Checked bag fees
Overweight or oversized bag
Seat assignment
Inflight amenities such as food and beverage
Ticket change
Pets
Phone booking
Inflight entertainment (not WiFi)
Lounge day passes
Annual lounge membership
You'll notice that you can't get the statement credit for purchasing a ticket, paying the taxes/fees on an award ticket or paying for an upgrade. It's these kinds of restrictions that require you to put a little thought into how you can use the credit.
As we said earlier, it can be useful, you just need to plan a little. Hopefully, Amex will realize these restrictions are a bit over the top and make it easier to use like the travel credit that comes with the Sapphire Reserve.
Amex Offers
Another way to help offset the annual fee is through the use of Amex Offers. With the Amex Gold (Learn More), you'll have access to a number of offers that will offer a discount at a merchant or bonus Membership Rewards points if you spend a specified minimum amount. You'll also find some offers that allow you to earn 1X or 2X bonuses on purchases at specific merchants.
Keep an eye out for some great travel, dining and shopping offers. While you might now want to go out of your way to use the offers, they can provide some great savings or help you earn bonus points on purchases you planned to make anyway.
The Hotel Collection
As an Amex Gold cardholder, you'll have access to The Hotel Collection. If you don't have elite status with a hotel chain, using the Amex Gold to book one of these hotels can give you some perks that might make you feel like you do. Not to mention the fact that you can earn 2X Membership Rewards points on prepaid bookings.
When you book a 2-night stay (or longer) at one of these properties, you'll receive a $100 credit to use on dining, spa and resort activities at the hotel. You'll even be eligible for a room upgrade if space is available at check-in.
Keep in mind that these bookings through Amex Travel will mean you aren't eligible for elite status benefits and you won't earn hotel points with the chain. If you have elite status, you'll want to weigh your status benefits versus the perks you get by booking through Amex Travel.
Should You Get The Amex Gold Card?
If you already have the Chase cards you want, the Amex Gold (Learn More) should definitely be on your radar. The bonus categories offer a great way to earn tons of Amex points to help you book your next fun adventure. If you're just starting out in your points journey, we'd suggest starting with Chase Ultimate Rewards points then coming back for the Amex Gold later.
Final Thoughts
The Amex Gold Card (Learn More) offers a nice combo of bonus categories and perks, however earning Membership Rewards points is really where it shines. I can say that I've really enjoyed taking advantage of the 4X categories and the occasional Amex Offer to replenish my stock of points.
Considering, I've been able to book some amazing flights such as El Al business class with Qantas points thanks to Membership Rewards points, I have a feeling I'll be keeping this card.
Responses are not provided or commissioned by the bank advertiser. Responses have not been reviewed, approved or otherwise endorsed by the bank advertiser. It is not the bank advertiser's responsibility to ensure all posts and/or questions are answered.