Let's cut to the chase. Some links on this site pay us referral fees for sending business and sales. We value your time and money and won't waste it. For our complete advertising policy, click
here.
The content on this page is not provided by any companies mentioned, and has not been reviewed, approved or otherwise endorsed by these entities. Opinions expressed here are the author's alone.
London Heathrow Terminal 3 is a paradise for frequent flyers and those lucky enough to be in business or first class. It's arguably the best terminal in the world for high end lounges under one roof, offering lounges from Cathay Pacific, Qantas, Virgin Atlantic, American and more. But if you're not in one of the categories above on the given day, it's not the greatest. Enter: The Platinum Card from American Express.
Since the inception of Amex's Centurion Lounge concept, cardmembers flying in any cabin, on any airline could access these amazing spaces, with a real focus on quality food and beverage. American Express is expanding the footprint of these lounges this year, and into 2020, with six new locations, adding real value to an increasingly expensive credit card to carry.
American Express presently offers Centurion Lounges for Platinum and Centurion cardholders in: Las Vegas, Dallas, Houston, Hong Kong, New York (LGA), Philadelphia, Miami, Seattle and San Francisco. Putting together all the recent announcements, Amex has laid a roadmap for six new lounges in the next year, including: London Heathrow (Terminal 3), New York JFK (T4), Charlotte (Concourse D/E), Denver (Terminal C), Los Angeles LAX (TBIT) and Phoenix (T4). These lounges are accessible for Platinum cardholders all over the world.
In terms of Centurion Lounge rollout, Phoenix will be first in November 2019, followed by New York JFK and London Heathrow in the first half of 2020, with the following three locations expected to open before end of year 2020.
These new lounges mean that travellers with an Amex Platinum or Centurion card can access the refined spaces any time, regardless of which airline they're flying, or which cabin. Unlike many lounge concepts, Amex has hired top mixologists, sommeliers and chef partners to curate unique menus and options for each space, with a focus on premium. Basically, it's booze worth drinking and tasty food with some nutritional or delicious qualities. That's not something you can say for every airport lounge.
With respective annual fees of £575 in the UK, and $550 in the United States, The Platinum Card is certainly not an inexpensive card to carry – but the benefits can absolutely more than offset the fee.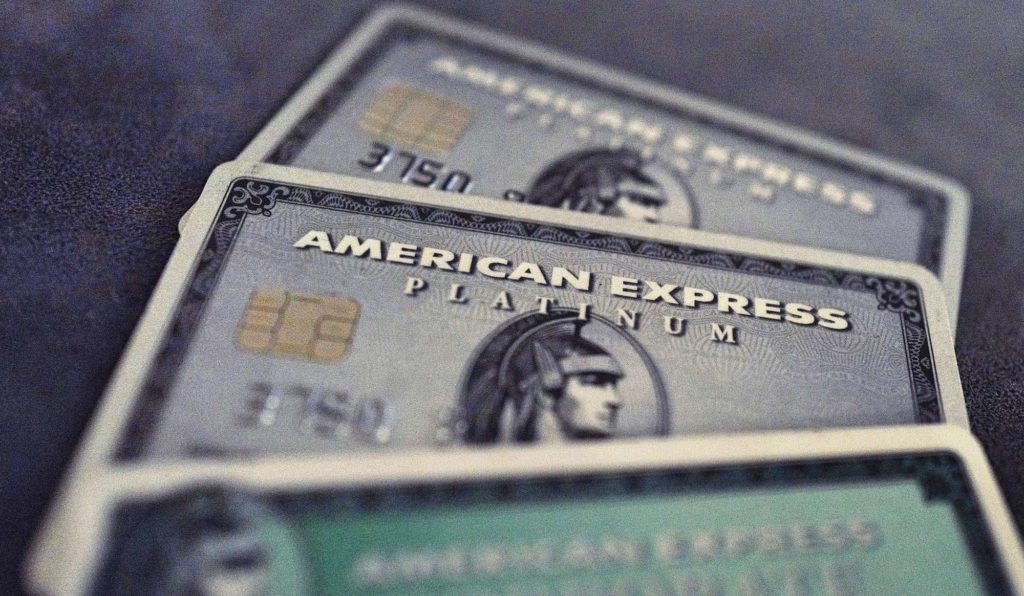 These lounges are a strong proposition in that field, enabling travellers to become "free agents" of sorts, picking the best flight option for them knowing that they'll have access to a great pre-flight experience in one of these Centurion Lounges. Couple that with the International Air Program, which can bring discounts of more than $500 off a single business class ticket, the value of the card really starts to take shape.
If you're a frequent traveller, it's not out of the question to earn thousands in value each year, despite the cards steep annual fee. The lounge access, International Air Program flight savings, curated Amex Offers bringing money or points back on select purchases, Amex Fine Hotels & Resorts hotel booking benefits and comped nights, plus great earning rates across a variety of categories can make a highly compelling case. For example, US cardmembers earn 5X points on airfare purchases made directly with airlines.
But as always, that's only true if you'll use them, and really only true if you would've been buying those things anyway. Adding new Centurion Lounges makes a lot of sense for Amex, especially as even luxury travellers become more price aware thanks to easy comparison services like Google Flights, Skyscanner and more. If you know that your home airport has a nice place to hang out no matter who you fly, it's a benefit worth more than it's ever been.
You can learn more and apply for the Platinum Card (USA) here.
HT: VFTW
Responses are not provided or commissioned by the bank advertiser. Responses have not been reviewed, approved or otherwise endorsed by the bank advertiser. It is not the bank advertiser's responsibility to ensure all posts and/or questions are answered.