Let's cut to the chase. Some links on this site pay us referral fees for sending business and sales. We value your time and money and won't waste it. For our complete advertising policy, click
here.
The content on this page is not provided by any companies mentioned, and has not been reviewed, approved or otherwise endorsed by these entities. Opinions expressed here are the author's alone.
If there's one thing no one wants – it's yet another thing to make redeeming points more difficult. Earning points has never been easier, but with so many more entrant into the game, getting those magical free nights is a bit more challenging. Thanks to Marriott Bonvoy's latest program change, it's sadly now a bit worse. Here's the scoop on why this is flat out bad news…
View From The Wing has excellent coverage on a disturbing new Bonvoy program update. In short, hotels now have greater control over how many rooms must be made available using points – and surprise, surprise, that means many will make fewer rooms available.
The change is this: when Marriott brought Starwood under its umbrella, two policies existed. Starwood made all standard rooms available for points redemption, whereas Marriott only required hotels to make "some" rooms available on whatever the hotel defined as "high demand dates". Talk about leeway…
When the merger happened, Marriott kept the Starwood portfolio – think St. Regis, W Hotels, Sheraton etc – under its previously beloved rules, and the less friendly rules for all Marriott properties stayed the same for their own brands.
That's now changed to have all hotels under the Marriott policy. The Starwood policy is dead, long live the Starwood policy. And yeah, the whole "no notice" thing…
This is called "capacity control", where all Marriott Bonvoy hotels, even those which were previously a Starwood brand, can now choose how many rooms they'd like to make available with points. During a peak vacation time, it could be around 10% of standard rooms, rather than all standard rooms like before. That's a shame.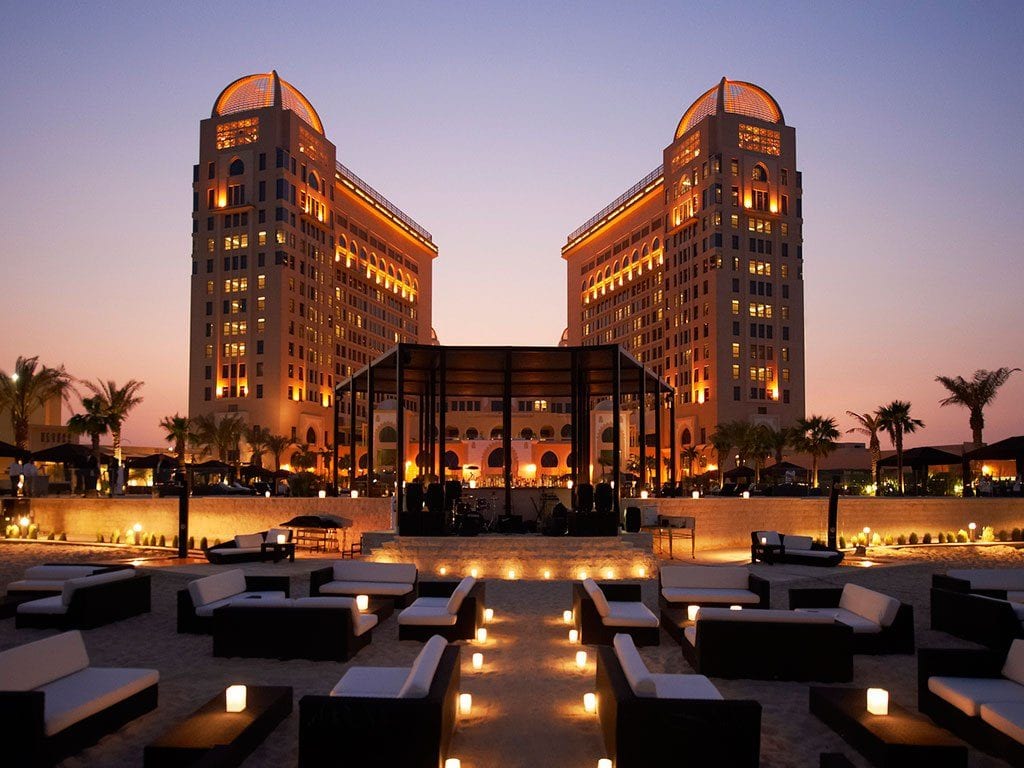 It wouldn't be entirely out of the question for anyone reading this to say that there's been up to a 90% culling in available rooms with points under this change. If all Starwood brand standard rooms were previously available, and now they can choose how many, it's a stark and unfortunate contrast.
Unfortunately this change has taken immediate effect, so for the foreseeable future, all Marriott Bonvoy brands will be bound by less consumer friendly points terms than before. If you have a hotel you've been eyeing up, it's definitely worth getting that booking in early – even if you don't have all the points in place yet. Here's more on that.
The whole "no blackout dates" thing is starting to sound more like a text to win contest than a perk to shout about. Here's a deeper look at how each hotel brand makes rooms available on points, in case you want to know how this stacks up…
Oh, and to make matters worse, many Marriott Hotels just moved up in price using points. Full details here.
Responses are not provided or commissioned by the bank advertiser. Responses have not been reviewed, approved or otherwise endorsed by the bank advertiser. It is not the bank advertiser's responsibility to ensure all posts and/or questions are answered.