Let's cut to the chase. Some links on this site pay us referral fees for sending business and sales. We value your time and money and won't waste it. For our complete advertising policy, click
here.
The content on this page is not provided by any companies mentioned, and has not been reviewed, approved or otherwise endorsed by these entities. Opinions expressed here are the author's alone.
Who knew being late at an airport could be fun?
British Airways hast just unveiled the newest member of its fleet. Short of being an A-lister or business mogul, few people get to experience the sheer thrill of being driven to a commercial flight in a private vehicle. No paparazzi, no circuitous boarding lines. This year British Airways began an initiative to help tight connections which has proven if anything, too successful. Select flyers are flagged for "tight connection" transfers, where a waiting fleet of Jaguars cars whisks passengers off to their next flight. The airline has just unveiled the latest expansion to this wildly popular service…
The iconic London cab lives on, with a twist. And yes, passengers really are purposely booking the tightest possible Heathrow connections in hopes of bagging the experience. British Airways has invested in a fleet of electric, emission free London cabs to bolster its fleet of ground transfer services.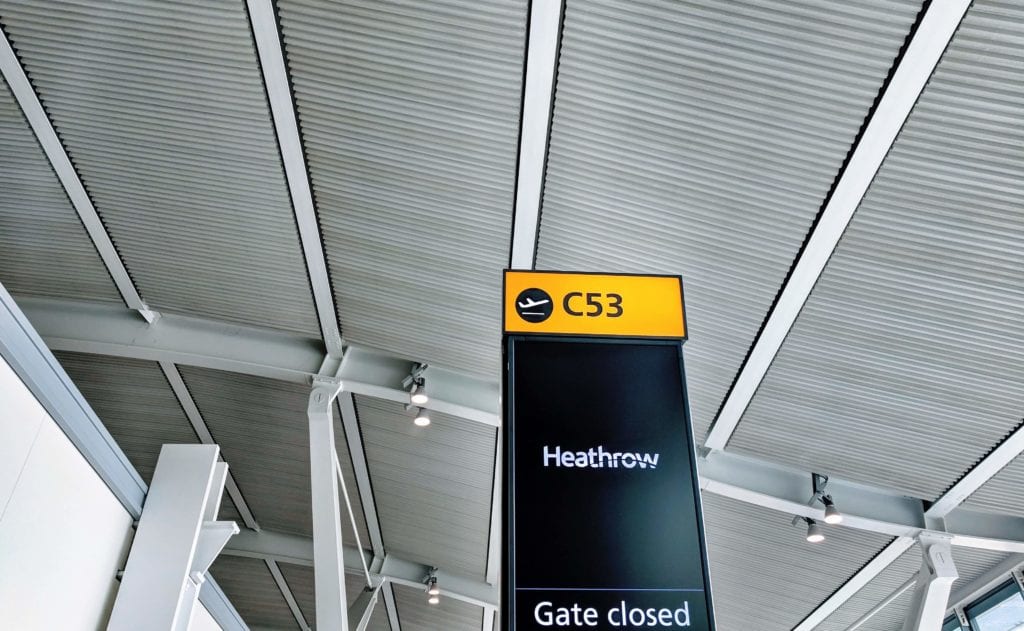 Here's how it works: if a passenger, particularly one in a premium cabin or with British Airways Silver or Gold Executive Club frequent flyer status is at risk of missing a tight flight connection, British Airways will send a private car to pick the passenger up whenever logistically possible. As the passenger arrives on their inbound flight the chauffeur driven car will whisk them from their inbound flight directly to the steps of the outbound flight.
With any hope, the time savings will get the passenger to the next aircraft in the nick of time. For example: you're flying from Scotland to Los Angeles via Heathrow and your Edinburgh to London flight is late. British Airways, when possible, will send a chauffeur driven car (free of charge) to drive you directly to your long haul flight to Los Angeles.
These new environmentally friendly ground transfers are already live, so if you see a white London cab with a British Airways "speed mark" next to your aircraft, you'll just have to hope it's you they're after. Of course, you could just be a normal passenger and hope you never have a tight connection, but that's for another day…
Responses are not provided or commissioned by the bank advertiser. Responses have not been reviewed, approved or otherwise endorsed by the bank advertiser. It is not the bank advertiser's responsibility to ensure all posts and/or questions are answered.