Let's cut to the chase. Some links on this site pay us referral fees for sending business and sales. We value your time and money and won't waste it. For our complete advertising policy, click
here.
The content on this page is not provided by any companies mentioned, and has not been reviewed, approved or otherwise endorsed by these entities. Opinions expressed here are the author's alone.
It's as if they've been reading our personal diary entries. Technology in hotel rooms is woefully behind the futuristic tech ideas, raised by the world's most beautiful minds. But maybe, not for long. Technology is about empowering action through simplicity – and Hilton is poised to put the power into guests hands, and soon.
"Connected Room" promises to be the end of hotel frustrations. At least, assuming your wifi still works. In updated "connected rooms", expanding rapidly throughout Hilton properties in the US in 2018, guests will be able to control up to 15 room functions – from their smartphone. Word on the street, says Marriott will announce similar plans shortly.
Using the Hilton Honors app, guests will be able to sync their Netflix, Hulu and other streaming accounts – as well as populate room preferences – prior to arrival. Rooms will automatically adjust to preferences regarding temperature, blind position and other customizations, all before guests enter. Subsequently, controls, such as temperature, blinds, TV and other functions can then be adjusted from the app – without leaving bed.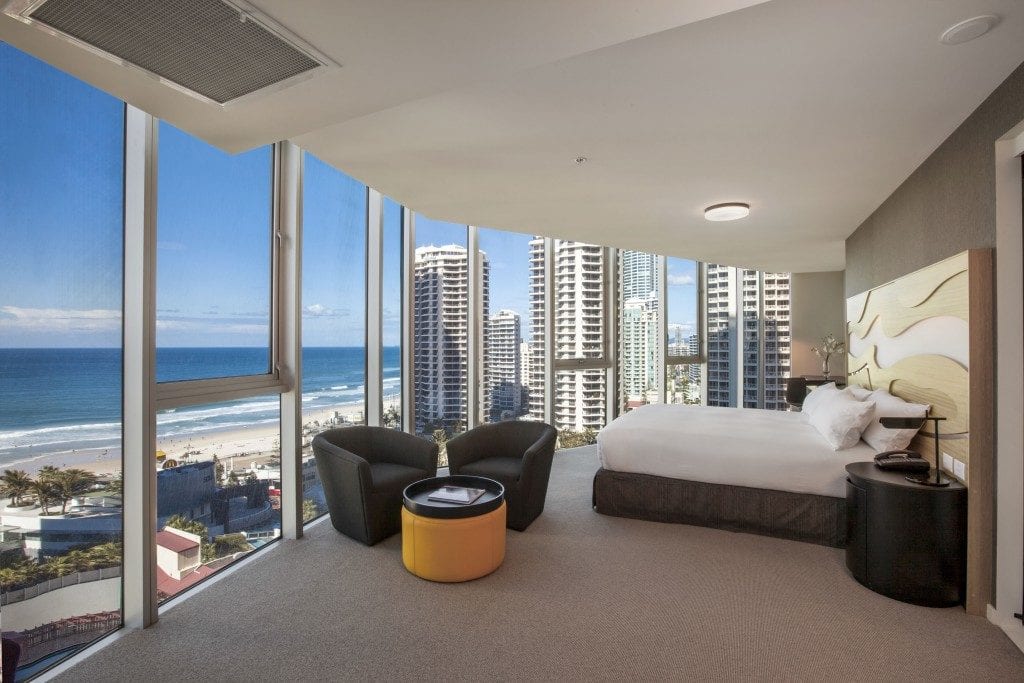 And this is really happening. Hilton plans to roll out the "connected room" concept throughout 2018, bringing connectivity to hotels all over the U.S., before venturing elsewhere. We'd say "it's about time", but we're just glad someone is finally on the case. Never leave bed again.
Are you excited about this hotel breakthrough?
HT: ThePointsGuy
Responses are not provided or commissioned by the bank advertiser. Responses have not been reviewed, approved or otherwise endorsed by the bank advertiser. It is not the bank advertiser's responsibility to ensure all posts and/or questions are answered.